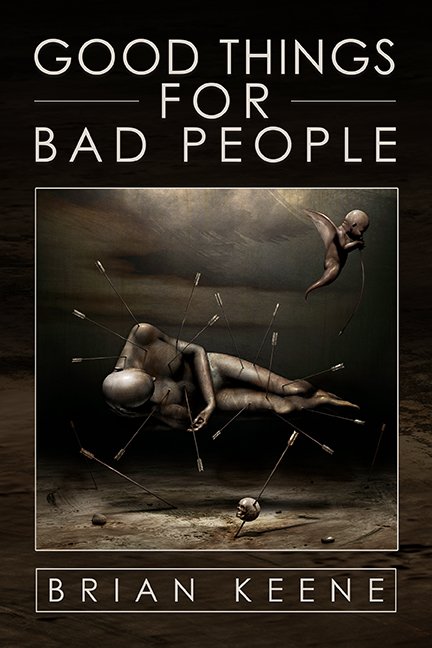 GOOD THINGS FOR BAD PEOPLE — Brian Keene's fifteenth short story collection — is on sale now. (UPDATE: SOLD OUT!!!)
GOOD THINGS FOR BAD PEOPLE features thirteen new stories by Grandmaster Award winner Brian Keene, none of which have ever been collected before, including collaborations with Mary SanGiovanni and the late J.F. Gonzalez. Running the gamut between quiet chills, extreme horror, and weird fantasy, GOOD THINGS FOR BAD PEOPLE is sure to please even the most jaded reader of supernatural fiction.
$45. Limited to 180 signed, hardcover copies. This will be the only edition ever published. SOLD OUT.