The Last Zombie: The End #3 is now available for pre-order via your local comic shop or online by clicking here.
Meanwhile, in stores next week is The Last Zombie: Before the After #3 (which can also be ordered by clicking here). It contains some of the most fucked-uppedly-awesome zombie sequences I've written since City of the Dead (almost a decade ago). I'm including one below, but I'll warn you — it's graphic, and a slight spoiler for the issue.
If you are new to The Last Zombie, you can find back issues and digital editions here. The first three story-arcs have been collected in trade paperback as Dead New World, Inferno, and Neverland.
Okay, here comes that teaser image from Before the After #3. Hidden behind the cut, for those who wish to avoid spoilers.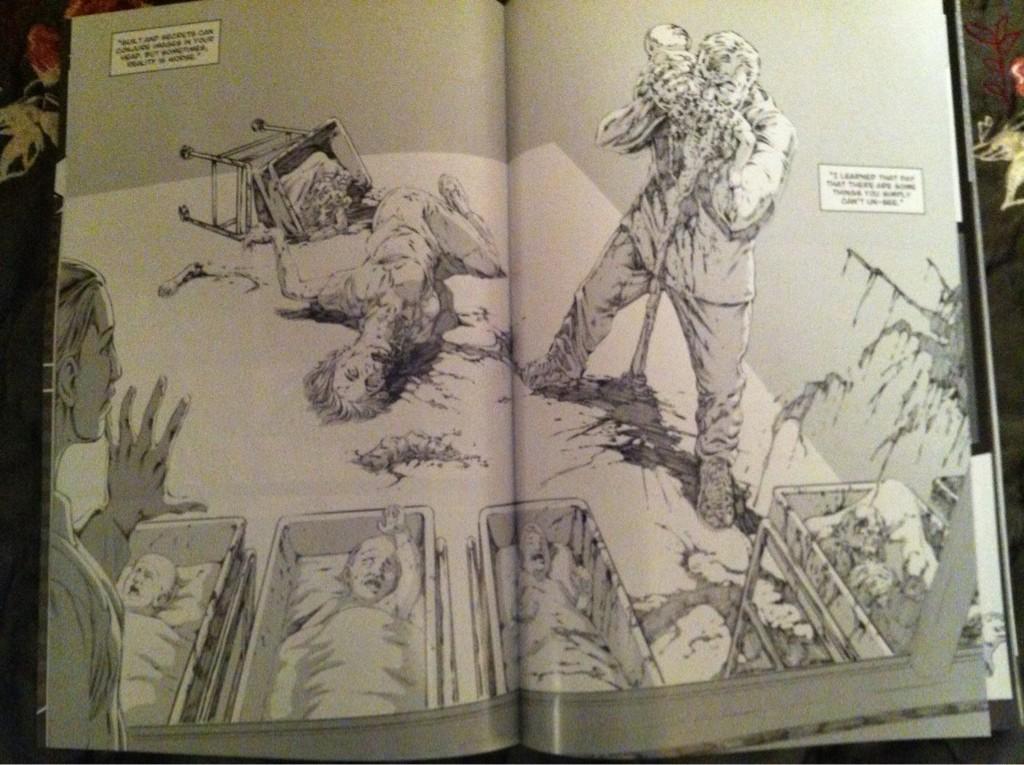 Yes. Yes, Ananti has encountered a zombie in a maternity ward. Things get more gruesome from there…