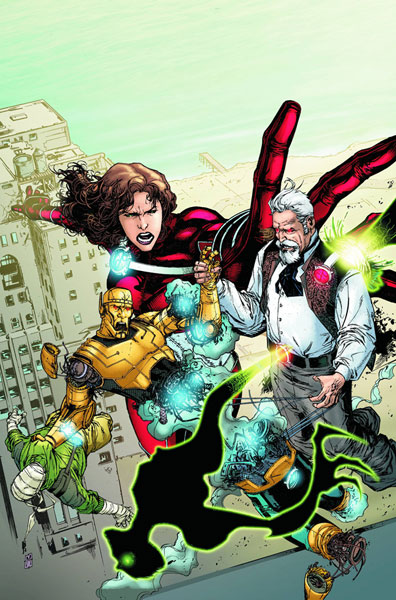 DC Comics has cancelled the publication of several previously-announced trade paperbacks, including DOOM PATROL: FIRE AWAY. I have no information on why or whether it will be rescheduled, because I found out from the internet.
Speaking of the internet, Kasey Lansdale and Damien Maffei created an official Twitter account and Facebook page for the forthcoming CASTAWAYS movie. Please Follow and Like if you are so inclined.
I was working on CLICKERS VS. ZOMBIES yesterday when the earthquake occurred. Turtle was upstairs taking his afternoon nap. The house didn't shake, but it creaked. I thought the sound was footsteps. Assuming he was awake, I went upstairs only to find him sitting up in bed looking scared and dazed. He hadn't gotten out of bed. Given my vocation, I immediately decided that what I'd heard was a ghost, and my new house was haunted, and the ghostly footsteps woke him up. It wasn't until my ex-wife got here a few minutes later (as per our extended family's National Disaster Emergency Plan) that I found out it had been an earthquake.